Ten Little Fish
Written by Audrey Wood
Illustrated by Bruce Wood
Reviewed by Brittany&Brittan (age 6)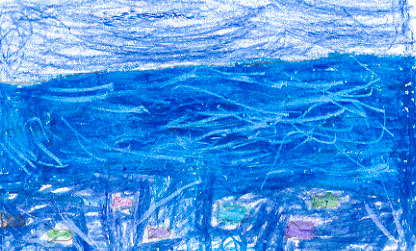 Ten little fish is about ten fish that all swim away. Only one fish is left. This fish meets another fish and the two fish fall in love. They become parents and have ten more fish and they all swim in a line.
We really liked this book because we like fish. Our favorite part is when the two fish fall in love and they have ten little fish of their own. Our favorite characters are the two fish that fall in love. This book teaches you how to add and subtract fish. We are learning to add in kindergarten and this book helped us.
This book is a great book for learning to add. We recommend it to anyone who likes to add. Also, anyone who likes fish will enjoy reading this book.