The Puppy who Wanted a Boy
Written by Jane Thayer
Illustrated by Lisa McCue
Reviewed by Sarah& Taylor (age 6)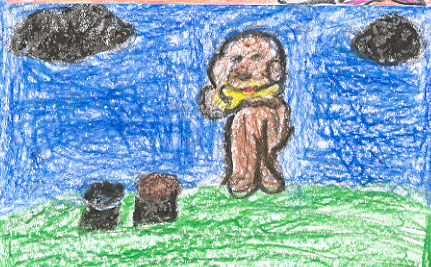 This book is about a dog named Petey, that wanted a boy. The dog goes out all night and day, looking for a little boy to play with. Finally the dog finds a whole bunch of boys.
We think that this is a very good book. In the beginning it is sad, but at the end it is very happy. We wondered why the dog's mother did not want the dog to get a boy to play with. Our favorite part was when the dog found the boys to play with. It was special that the dog got an owner.
We liked the illustrations because they tell you what the characters look like. They are very colorful. We learned the lesson to never lose hope because some day you will find what you are looking for.
We recommend this book to people who like puppies.