Have You Got My Purr?
Written by Judy West
Illustrated by Tim Warnes
Reviewed by Morgan&Logan (age 5)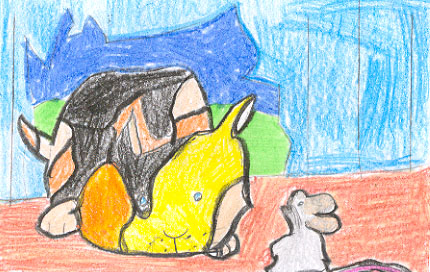 Have You Got My Purr is a book about a little kitten that lives on a farm. She is looking for her 'purr'. She looks all around the farm. She asks the dog, the cow, the pigs, the ducks, the owl and her mother. Will kitten ever find her purr? Read it to find out.
We loved this book, because we both like kittens a lot. Our favorite part of this book is when the kitten does find her purr. This book was so much fun to read and listen to. We learned the lesson that sometimes what you are looking for is inside you.
We recommend this book to Sarah and Haley and all girls who like cats and farms.