Mama Rex & T The Sort -of Super Snowman
Written by Rachel Vail
Illustrated by Steve Bjorkman
Reviewed by Steven&David (age 5)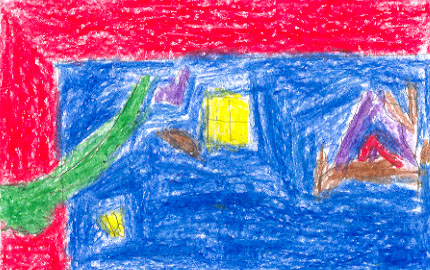 We really liked this book. It is about a mother named Mama Rex and her kid named T. Mama Rex asks T if he wanted to go out and play in the snow. It took them a while to find T's snow clothes, but they did. They go out in the snow and try to build a magic super snowman.
Our favorite part of this book is when they make the snowman.We like to build snowmen too! They had a hard time making the snowman look just right. They used animal crackers for buttons and lipstick for his lips. They pretend that it comes to life when they sprinkle magic dust on him. They had lots of fun. The lesson learned in this book is that work comes before play. We also learned that it is ok to pretend.
We recommend this book to anyone who likes funny books.