Pony Pals: The Newborn Pony
Written by Jeanne Betancourt
Illustrated by Paul Bachem
Reviewed by Hayley B (age 8)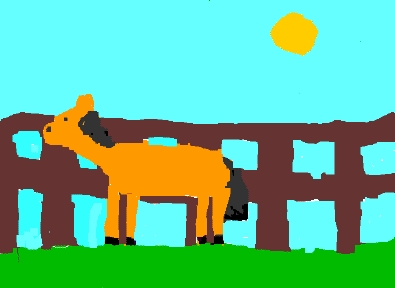 This book is about three girls named Anna, Pam, and Lulu, who are best friends. They all have ponies named Acorn, Lightning, and Snow White. This book is about Anna, Pam and Lulu, and how they get to see and name a baby foal. The baby foal got sick and the Pony Pals help and care for the foal while it's sick. The Pony Pals save the day by helping Dr. Cardinal. They all love the new pony and name it Miracle.
I think girls should read this when their pony is sick or their horse is going to have a foal. I like this book and I think girls across the nation should have the whole collection. I have read the whole collection and this was my favorite book. The best part was when the orphan foal got his new home.
I would recommend this to my best friend Jessie, because we both love horses just like Pam and Lulu.