Never Ride Your Elephant to School
Written by Doug Johnson
Illustrated by Abby Carter
Reviewed by Claire K (age 8)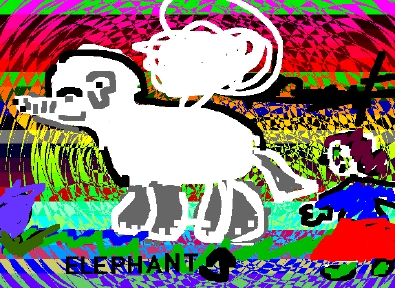 The characters are an elephant, a girl, and a teacher. The girl rides her elephant to school, and the elephant gets into a lot of trouble. The book is telling you, "Don't ride your elephant to school!"
I think this is a fun-filled book. I think it tells very funny things about elephants, and even some true facts! My favorite part of this book was when it said not to tie your elephant to the bike rack because he'll ride all the bikes and break the tires.
I would recommend this book because it is a very good book for any people; adults and kids - even as a bedtime story!