Nellie Oleson Meets Laura Ingalls
Written by Heather Williams
Reviewed by Sonia V. (age 8)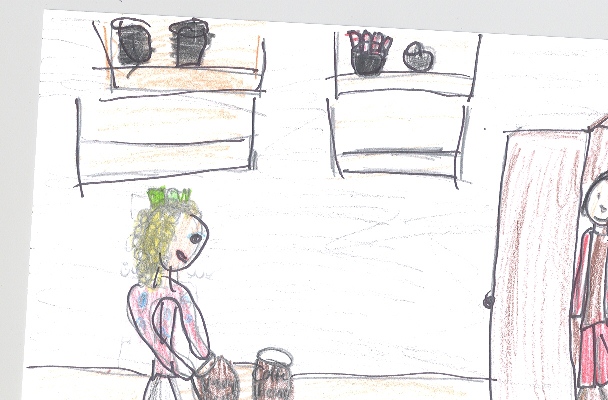 Jealous, left out, helpless and angry, that's how Nellie Olsen feels when the new girl comes to Walnut Grove. In this book, part of the Little House on Prairie series, a rich girl Nellie can't stand a poor girl named Laura Ingalls. Laura is a new girl in town that comes to school wearing a short worn out dress without shoes. To Nellie's horror, Laura becomes popular with all the school kids very quickly, and Nellie doesn't understand why. Nellie can't believe that everyone wants to be friends with dirty, poor shoeless Laura instead of her. Nellie is so jealous and angry that she wants with all her might for something bad to happen to Laura. Unfortunately, not only does something bad happen to Laura, but to the whole town. Read this splendid book to find out all the exciting details. Watch how mean Nellie learns a lesson not to wish bad things on people.
I liked this book because it teaches a lot of lessons. This story reminds me of how my friend Allie wanted to be my best friend instead of my other friend Lola, Allie wished for something bad to happen to Lola, just like Nellie did. This book also reminds me of a book called Judy Moody Gets Famous. Judy Moody is jealous because she is not on the newspaper just like Nellie is jealous of Laura. My favorite part is when Nellie realizes how selfish and mean she is and tries to change.
I recommend this splendid book to people that love drama and the other Little House on the Prairie books. I also recommend this to people who want to learn how life was during the 1800's on the prairie. I love this book and I think you will too.