Young Cam Jansen and the Lost Tooth
Written by David A. Adler
Illustrated by Susanna Natti
Reviewed by Mia S. (age 7)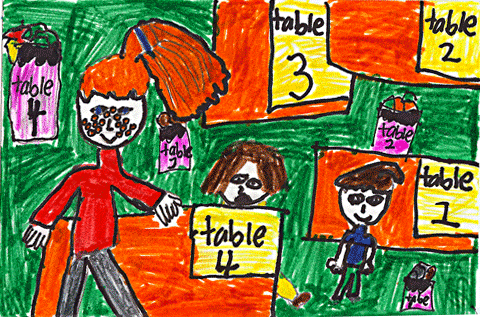 Do you want to read a book about a girl who has a great memory? Then this is a good book for you. Once there was a girl named Cam. Her real name is Jennifer but because of her great memory people started calling her the Camera. But soon it came to be just Cam. This book is about a girl named Annie who lost her tooth while she was eating an apple. Cam said, "I know where to find your tooth!" A boy named Eric was trying to help Cam find Annie's tooth. But you have to find out if Cam finds Annie's tooth by reading this book!
I like this book because you don't know if Cam is going to find Annie's tooth. Also because it is fun to read and very talented writing. I understand the book because I once lost my tooth when my tooth fell out and I couldn't find it, but then I did find it. Eric reminds me of my sister because she is very helpful just like Eric.
I recommend this book to 1st graders to 4th graders because it might be too hard for kindergarteners and too boring for 5th graders. People who like mysteries and people who like interesting endings will like this book.