The Three Investigators: The Secret of Shark Reef
Written by William Arden
Illustrated by None
Reviewed by Alex U. (age 8)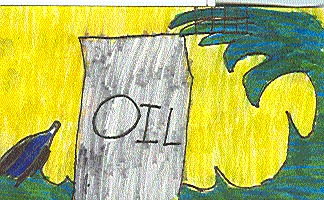 The Secret of Shark Reef is about an adventure of The Three Investigators - Jupiter Jones, Pete Crenshaw, and Bob Andrews. First, Jupiter, Pete, and Bob are trying to figure out who is sabotaging a ship called the Sea Wind. Next, they find out Jed and Tim Connors are doing it. After that, they see a World War II submarine. Then they know that Torao Yamura, a Japanese gardener, is in a mini-sub under the Sea Wind, looking for treasure. Finally, with the help of The Three Investigators, Jed and Tim Connors and a man named Hideo Gonda get put in jail.
I liked this book. I really liked the part when the book tells who Yamura - Gonda really is, because it was a surprise to me. I really like Jupiter because he's smart like me. The book is really old, and that made it a little hard to read because some of the pages are colored on. It is part of a series called The Three Investigators. This book was so good that it made me want to read more books in the series.
I definitely recommend this book because it is a good book. I would recommend this book to readers that like mysteries because this book is a mystery. I think the part when the hurricane hits would be interesting to readers because the oil platform starts to bend and fall over. That's exciting because Jupiter and Peter are out on the platform.