Pinky and Rex and the New Baby
Written by James Howe
Illustrated by Melissa Sweet
Reviewed by Nick N. (age 8)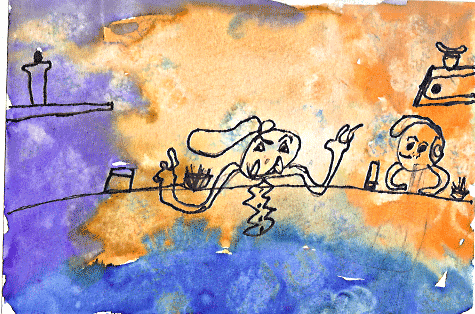 Have you ever read a Pinky and Rex book? I bet you've never read Pinky and Rex and the New Baby! Pinky is girly because he likes pink. Rex is sort of like a tomboy. In the story, the problem is that Rex's parents are about to adopt a new baby and she is worried that they will not pay attention to her. So Rex comes up with a plan. If she can be the perfect big sister, her parents will have to pay attention to her. The trouble is, being the perfect big sister is a lot of work. Will Rex ever find time to spend with Pinky? Read this book to find out!
Pinky and Rex and the New Baby is a great book because it's funny. I liked the part when Pinky turned to his sister, who had two string bean "fangs" hanging out of her mouth. I liked it because I am a really funny kid and this book reminds me of my vampire costume and my vampire teeth.
I recommend this book to people who love babies because I learned a lesson: When you have a younger brother or sister it might be hard work being an older sibling, but it will be worth it in the end.