The Family Under the Bridge
Written by Natalie Sabage
Illustrated by Garth Williams
Reviewed by Isis C. (age 9)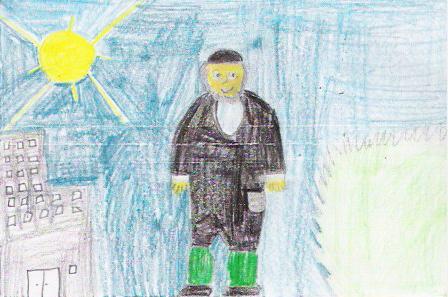 One day Armand went to talk to a man outside. Armand had three children and a dog. Armand was looking for a job. He was looking for a school for the children. Armand lived under a bridge with his family. Armand got a job and a school for the children. They got a house. Armand and the children were happy.
My favorite part of the story was when a man was fishing and he caught a shoe because I would like to see that. I have read a lot of books by Natalie Sabage in the library. I like this book because it is funny. This book reminds me about my family in Mexico.
I recommend this book because it is very funny. The people that are going to like this book are people who like funny books. The story is interesting because it's about people living under a bridge.