Diary of a Wimpy Kid
Written by Jeff Kinney
Illustrated by Jeff Kinney
Reviewed by Fernando B. (age 9)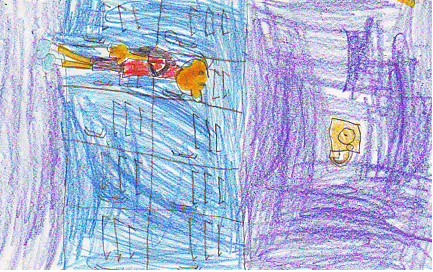 Being a kid can really stink. And no one knows this better than Greg Heffley, who finds himself thrust into middle school, where undersized weaklings share the hallways with kids that are taller, meaner and already shaving. You should read this book to see how Greg survives school.
The funniest part was that he said that he was going to become famous, and thinks of what it is going to be like. The part I enjoyed best though, was when Greg's friend eats the moldy cheese. It was so hilarious, I started to squeal. I really loved this book, because it tells you what middle school is like. I can really relate to Greg, because he doesn't like to do homework, and loves to play video games just like me.
This is a really funny book, and I think kids in 4th grade through middle school would enjoy it. If you like comedy, this is the book for you. You've got to read this book!