Measuring Penny
Written by Loreen Leedy
Illustrated by Loreen Leedy
Reviewed by Karla L. (age 9)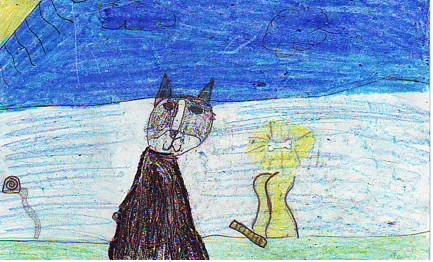 This story is about a girl named Lisa measuring her dog, Penny. Then she starts measuring other dogs at the park. She used lots of crazy things to measure them, like dog biscuits, and compared their weights using the see-saw. This was such a silly book, you just have to read it to appreciate it.
This book is special because it's based on a true story. Penny is my favorite character she's so cool, weird and funny. She only wants to go out for walks when the weather is good, and at bed time, she sprints to her bed so fast she'd beat an Olympic record. The pictures were in color, and really made me understand what they were talking about. A lot of the pictures were hilarious. This book made me feel wonderful, and made me appreciate my puppy more.
I think anyone who has a dog, would want to get this book. You'll love the illustrations, and it will give you lots of tips to help you care for your dog. I think kids in 4th and 5th grade, who like dogs, would really enjoy this book.