Junie B. First Grader Aloha-Ha-Ha
Written by Barbara Park
Illustrated by Denise Brunkus
Reviewed by Adrian D. (age 9)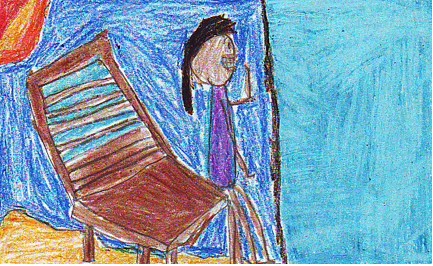 This book is very funny. The main character's name is Junie B. Jones. The story takes place mainly in Hawaii. I liked that, because I've always dreamed of going there. The book is mainly about when she goes to Hawaii for her Dad's job interview. She goes on a nature tour, and gets a baby bird stuck in her hair. You'll have to read the book to find out what her "bird-do" looks like!
I loved this book. I would love to dance and say Aloha-Ha-Ha. My favorite part was when she was swimming. I've always loved pools. Junie B. Jones reminded me of myself. Sometimes I write in a journal too. The best part about this book is it makes you feel like you've been to Hawaii too. I could really relate to Junie B. Jones when she was on her plane trip with the grouchy ladies.
I recommend this book to anyone who wants to learn something about Hawaii. The main character is very funny and she'll really interest you. I recommend this book to everyone who wants to have some fun in life. Aloha-Ha-Ha!