Miss Bridie Chose a Shovel
Written by Leslie Connor
Illustrated by Mary Azarian
Reviewed by Zada D. (age 9)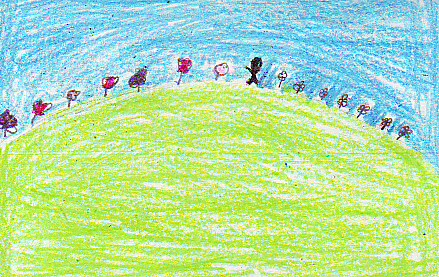 Miss Bridie was a teenager in 1856 when she chose a shovel to bring to America. She got on a boat and moved to America with her shovel. Miss Bridie got off the boat and started her new life. The shovel was important to her and she used it for many tasks throughout her whole like. It was so special that when it got burned in a fire, she made it a new handle. She even used it to plant a tree to remember her husband.
I like this story because she chose a shovel and not a machine. When she went into the city, she was able to get a job and plant her own flowers in her backyard. This story made me think of my mom and dad because the farmer and Bridie reminds me of how they act. I also like Miss Bridie because she had long hair.
If you like to plant trees and gardens and like to be outside, then you should read this book.