Wet Dog
Written by Elise Broach
Illustrated by David Caltrow
Reviewed by Freddy B. (age 10)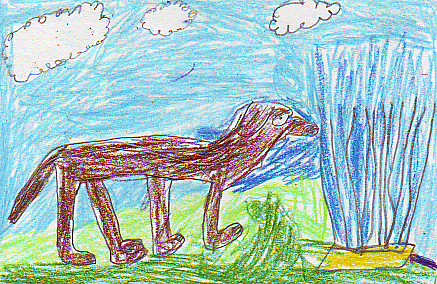 Wet dog is about a dog that is hot and wants to get cooled off. So, he runs all around the neighborhood and causes disruption.
The book is funny because the dog gets wet everywhere he goes. My favorite part is when he jumps in a pond. The pictures are great because they are very creative.
I recommend this book to young readers because the vocabulary is easy. I enjoyed the short sentences and think others will to. Pre-K enjoyed it when I read it to them also. They actually paid attention to me.