One Dark and Dreadful Night
Written by Randy Cecil
Reviewed by Austin M. (age 9)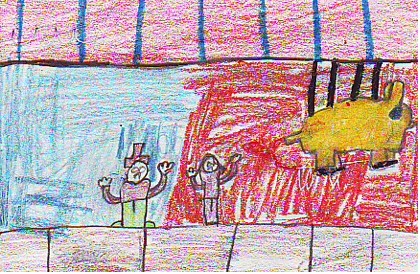 This is about a man named Maestro Von Haughty. He wants to present three thrilling tales of terror and misfortune, but members of the Wayward Orphans Theatre makes some very silly changes to the costumes and script. At the end of the story, they make the silliest mistake. They put all of the stories together and then they all lived happily ever after.
I liked the story because it was funny and was three stories long. My favorite part of the story was the end of the book because they put the stories together. The girl who makes all the changes reminds me of my brother because he always does crazy things. It was a good book. It was so good, I am going to buy the book and let my brother read it.
I recommend this story to a reader who likes to read plays and funny stories.