Three Young Pilgrims
Written by Cheryl Harness
Reviewed by Jonathan B. (age 9)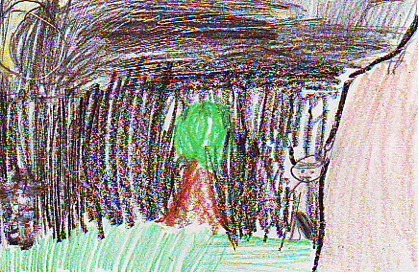 Three Young Pilgrims is about three siblings, Mary, Remember, and Bartholomew. They traveled on the Mayflower to America with their Papa and Mama. The family was part of a group who formed the Plymouth Colony. Shortly after arriving Mama and the new baby died. That same night Bartholomew saw an Indian. The Indian, Squanto, taught the pilgrims how to plant and grow things. There was going to be a rich harvest and so they decided to have a thanksgiving feast with the Indians. This story proves that when people work together, life is better.
I like this book because it is victorious. The Pilgrims sailed the seas and never gave up and they made it from England to America. However, the beginning saddens me because half of the Pilgrims died. The middle makes me feel happy because the three kids found an Indian who helped them collect food for the winter.
I recommend this book to people who like history. When you get in the middle, you feel like you?re in it. Who ever reads this book will think it is nice.