Niagara Falls
Written by Sarah De Capua
Illustrated by Caroline Anderson
Reviewed by Kelly M. (age 8)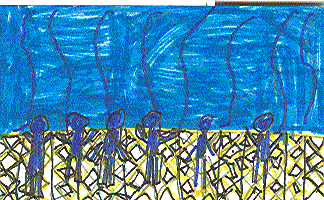 This book tells you about a waterfall called Niagara Falls. Niagara Falls is a beautiful waterfall. Did you know that Niagara Falls is a famous group of waterfalls? Did you know that Niagara Falls is in New York? That is what this book is about.
I like this story because it has facts. I already knew some of them, but some of them were new to me. I also liked it because it is non-fiction because I like to learn stuff. My favorite thing was the waterfalls because I like to watch waterfalls. They're cool.
I think Luke would like to read this book. He would like to learn the facts. I think the part of the book that he would like the best would be reading it and looking at the pictures because he likes to read and look at good pictures.