The Big Balloon Race
Written by Eleanor Coerr
Illustrated by Carolyn Croll
Reviewed by Maria M. (age 10)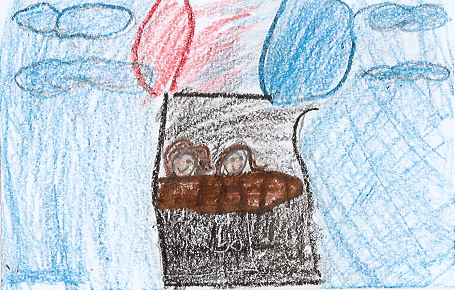 One day Ariel woke up, she thought it was a great day to have a balloon race. She asked her mother if she could ride a balloon, and she said no. "You are too little," but Ariel was determined to ride the balloon. So without permission, she got in the balloon. Read the book to find out what happens to Ariel.
I like the part when her mother finds out that she could ride a balloon by herself. It was encouraging. I also like the illustration where Ariel and her mother are on the balloon. My favorite character is Ariel because she shows you that she is brave.
I definitely recommend this book two anybody who is interested in races, or to people who are interested to find out what might happen to Ariel.