Chicka Chicka 123
Written by Bill Martin
Reviewed by CheraD&ShyeD (age 7)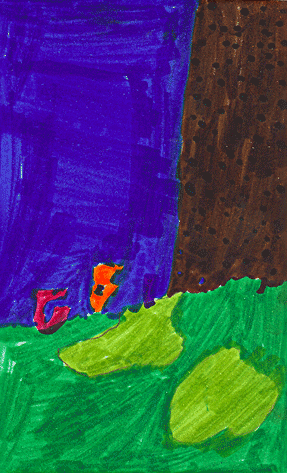 We are going to tell you about our book, "Chicka Chicka 123." We chose this book because we are interested in counting numbers and this book helped us practice.
At the beginning of the book all of the numbers go up the tree. First goes number one then all the numbers up to 99.
Then the bees that live in the tree kick all the numbers out but they can't find number 10. Next zero thinks he doesn't have a place on the tree. Once the bees kick all the other numbers out zero went to the top of the tree and found number 10. Zero puts himself together with number 10 and they make the number 100. All the other numbers yell, "Zero is a hero."
We liked this book because of all the colorful pictures and the many numbers. We would recommend this book to kindergarten kids because it is fun to read and will help them learn to count up to 100.