Curious George and the Dinosaur
Written by Margaret and H.A. Rey
Reviewed by KeeganR&RyanL (age 6)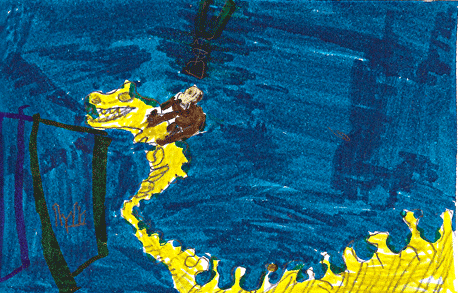 We picked the book, "Curious George and the Dinosaur," because we like the whole set of Curious George books. In this story, Curious George goes on a field trip with Jimmy's class. At the museum they get very bored. Then Curious George goes to see the dinosaurs. He jumped on the dinosaur's tail then he climbs up the dinosaur to his head. Then he climbed down the dinosaur.
If you want to see what happens to Curious George and the dinosaurs you should read this book.
We read this book because all Curious George books are funny and we like them. We also like Curious George because it is about a monkey. We recommend this book because it is about a monkey and it is good.