Chicka Chicka, Boom Boom
Written by Bill Martin
Illustrated by Lois Ehlert
Reviewed by HannahF&BlakeF (age 6)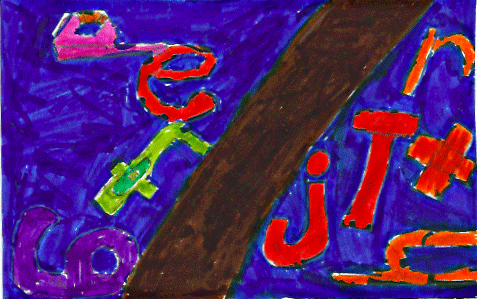 We chose this book because it helps us learn the alphabet. Also we picked this book because we thought it was real funny. Lastly we picked this book because we have it at home and we read it all the time.
This story is mostly about the alphabet. It sings about the alphabet in a song, but it is not the same as the "ABCDEF" song or any songs like that. One of the best and funniest parts is when the book shows Black-eyed P and Loose-tooth T. It is also funny because all of the letters fall out of the tree.
Two of the main reasons we liked this book is because it is easy to read and it makes you laugh. Also we picked this book because it can help my sister learn about the alphabet.
We would mostly recommend this book to kids who like funny things because it makes you laugh and it rhymes.