Alexander Who's Not (Do You Hear Me? I Mean it!) Not Going to Move
Written by Judith Viorst
Illustrated by Robin Preiss Glasser
Reviewed by Sean T. (age 7), Christian G. (age 7), Ryan V. (age 7)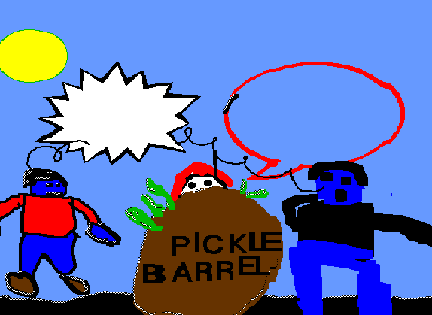 Did you ever have to move? Well Alexander did. He was angry and furious about it. He was cranky about it too. He wanted to move in with other people in his old neighborhood. Alexander says throughout the book, "I?m not - DO YOU HEAR ME? I MEAN IT! - going to move!"
It reminds me, (Christian) of a feelings movie. Alexander shows his true unhappy feelings about moving. I (Ryan) like the part when he was hiding inside the pickle barrel. I (Sean) like this story because it reminds me of when I had to move. I didn?t want to move but now I?m happy I did.
We recommend this book to kids and parents who don?t want to move but in the end they do.