The Kissing Hand
Written by Audrey Penn
Illustrated by Ruth E. Harper and Nancy M. Leak
Reviewed by Spyro Z. (age 8) & Joey M. (age 7)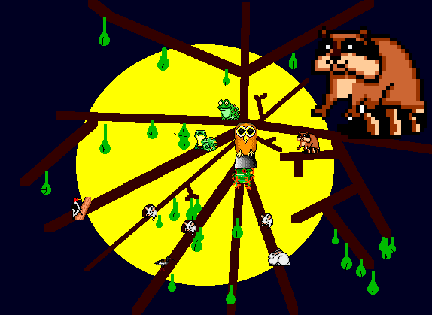 Chester raccoon was scared of school. He wants to stay with his mom. She has a little secret. The mom said, "You will make new friends and play with new toys." She said, "You will do new stuff." So she opened his hand and said. "I learned it from my mother and she learned it from her's," and she kissed his hand, his black fur tingles and he goes to school.
We like the author's writing style because it makes us sad. Our favorite part was when he was at school. We like this book because it's sweet and it's a lovable book.
We think you should read this book because if your starting school and you're scared this will help you not be nervous. We think moms should read this book to kindergartners when they're starting school. This is a lesson book so listen carefully. The lesson is to not be afraid of school.