Katy and the Big Snow
Written by Viginia Lee Burton
Reviewed by Gillian Y. (age 8)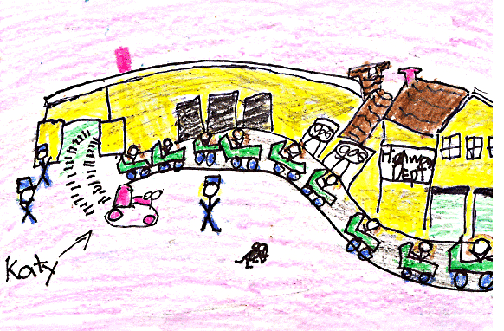 Oh no! There is a big snow storm in the city of Geoppolis. Not so bad the first two hours, but after that the whole city was covered with ten feet of snow. Everything was stopped except Katy the crawler tractor. Will Katy save the day? You have to read the book.
I liked this book because it teacher a lesson to never give up just like Katy never gives up in the story. The story reminds me of when I got stuck in the snow with my family. It was very scary just like it was for the city of Geoppolis.
I recommend this story to people who never give up and that like Crawler Tractors.