Barn Dance
Written by Bill Martin
Illustrated by Ted Rand
Reviewed by Alexander B. (age 7)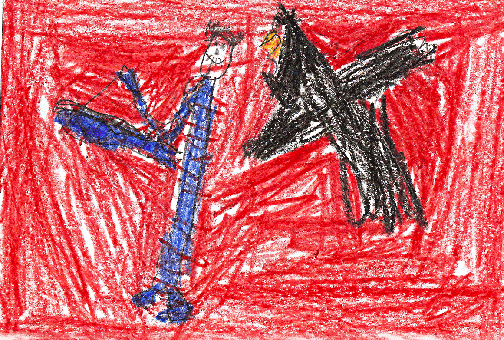 Barn Dance is about a family that lives on a farm. One night everybody was asleep except one skinny kid with questions in his head. He hears a voice and a tune coming from the barn. What magic is about in the night? You have to read to see the excitement that awaits the skinny kid.
I like this book because it is fun. Lots of animal characters are dancing in the barn. I like to dance. The authors use very good description words that sound like singing when read aloud. The pictures go really well with the words. I also like the story because I am like the skinny boy in the story. I have lots of questions in my head.
I recommend this book to young kids who like picture books read aloud. If you like illustrations that help tell the story then you will like this.