White Fang
Written by Niccolo Machiavelli
Illustrated by Jack London
Reviewed by Stephan K. (age 8)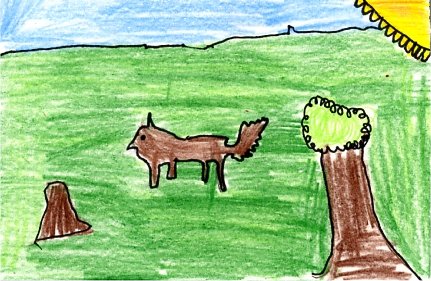 In the book The White Fang the characters were a dog named White Fang, Kish his mother, and a man named Gray Beaver who is a sled owner. When White Fang was a pup he was a sled dog, which means he helped pull the sled in races. His owner would whip him, but he did not like the stinging whip. Gray Beaver sold him and his new owner made him kill other dogs. I think it is extreme and amazing that White Fang survived the abuse by his owner.
I like this book because it has dogs and I also like the thrill of the adventure books. My favorite part was when White Fang was born because he was so small and cute. I thought it was amazing that his brothers and sisters died but he was the only puppy that survived! I thought the character Gray Beaver was interesting. He was a man that was mean to his dogs and beat them with a club. I think he should not have done that because it's not nice to be mean to animals. They could die.
I would recommend this book because it tells a lot about dogs. I think that about 11 year olds should read it because it has challenging words. I think that it is interesting because it tells about a dog's adventures.