America's Champion Swimmer
Written by David A. Adler
Illustrated by Terry Widener
Reviewed by Haley S. (age 8) & Sam N. (age 7)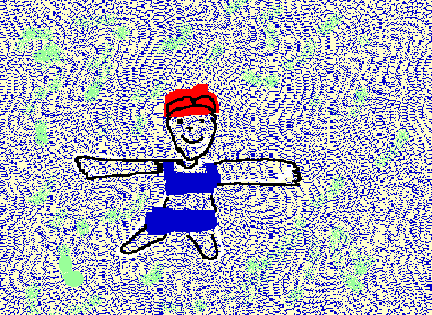 Did you know when Trudy was seven she fell in a pond in Germany and nearly drowned? Gertrude Ederle was a young girl who became a fabulous swimmer. Trudy copied her sister?s strokes and in a jiffy she was swimming better than her sister and the other children.
Trudy one day brought up the courage to swim the English Channel and failed in 1925. She was determined to try again in 1926 and then...well, you?ll just have to read the book yourself to find out!
This is a nonfiction book, which means it?s true. (Hint: You should always ask questions in your reading when you?re reading a nonfiction book.)
You should read the book because then you will be smarter about Gertrude Ederle and who she is. We had no idea and never even heard the name of Gertrude Ederle. I (Haley), had a purpose for reading this book. It is: I LOVE swimming. I (Sam) wanted to know one lady that was a champion swimmer and this was the perfect book for me. We recommend this book because we would like to learn how to swim better ourselves.
There?s a message in this book. It?s...don?t give up. Always believe in yourself.