The Butterfly House
Written by Eve Bunting
Illustrated by Greg Shed
Reviewed by Rina Y. (age 7), Ally I. (age 8)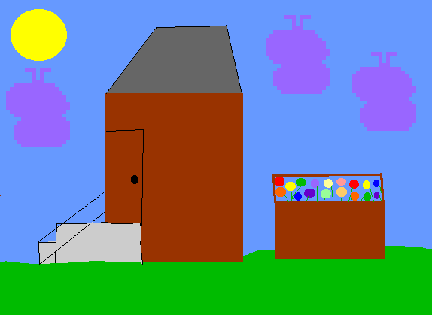 A little girl finds and saves a caterpillar from being eaten by a hungry bluejay who wanted it for lunch. She and her grandfather keep it safe. They built a special container for it to stay in. She sets the butterfly free in the spring and every spring after that something amazing happens.
Greg Shed used brightly colored, and skillfully detailed oil paintings as full page illustrations. We can see the paintbrush strokes. The cover and the delightful illustrations attracted us to the book. We think Greg Shed and Eve Bunting made a great team.
We recommend this wonderful book to people who like butterflies and descriptive language. If you like Eve Bunting and beautiful illustrations, this is the book for you! This is really a thumbs up book for all ages.