Pigs Aplenty, Pigs Galore!
Written by David McPhail
Reviewed by Yanneli R. (age 8)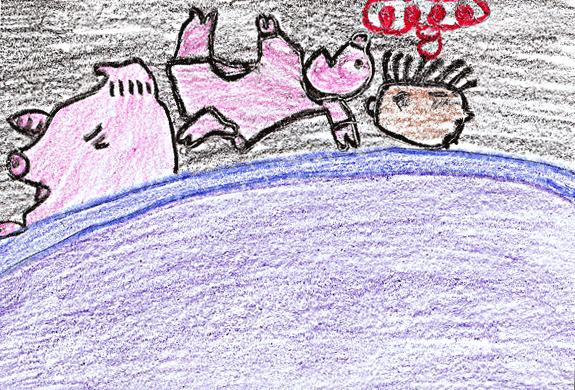 Have you seen pigs making a mess in your house? This story is about pigs aplenty, pigs galore that throw things. These pigs are also in the house playing with their skateboard. How cool is that? The pigs are making a mess and they rhyme the words. In the last part they all sleep together in their pajamas!
I like this book because it is great to see the pictures like a baby pig wearing a diaper. My favorite part of the story is when they are in their underpants because it was so silly. I was thinking about a time when my sister was throwing everything and I had to clean everything up.
Yes I want everyone to read this book because it is funny. This story is interesting because the pictures are silly.