Verdi
Written by Janell Cannon
Illustrated by Janell Cannon
Reviewed by AJ G. (age 8), Evan K. (age 8) & Jason R. (age 8)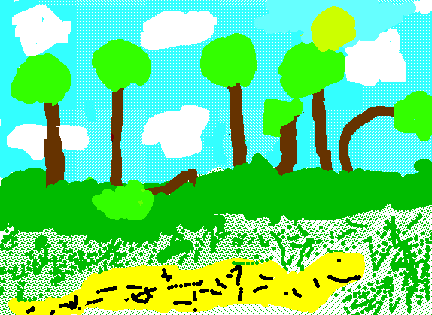 "This is terrible!", cried Verdi. Verdi is a snake that doesn't want to turn green. When snakes get old in this book they turn green. He finds green snakes lazy, grumpy, boring and rude! He launches himself off a branch so he wouldn't turn green. He thinks if he keeps on moving he wouldn't turn green. It didn't work! Verdi slithers to the lake and scrubs himself off with leaves. He's still turning green. He poofs off and lands in mud. He decides he will leave the mud on because it beats being green. The rest ... oh...well, you'll just need to find out yourselves!
We all liked this book because it had a lot of good descriptions and it was silly and funny. A.J.'s favorite part is when Verdi bites the bottom feeder's nose because it was funny. Evan's favorite part is when Verdi landed on two branches and his tongues stuck out. Evan liked the book because it looked like a dragon breathed fire and a monster threw him straight to the ground. We liked Verdi because he was funny and he thought he would change into a boring green snake.
We recommend this book to people who like snakes! Even people that don't like snakes should still read this book because there is a very important lesson. The lesson is that it doesn't matter what you look like, you're always you! P.S. This is a fiction book.