7X9=Trouble!
Written by Brian Karas
Reviewed by Kaitlyn T. (age 9)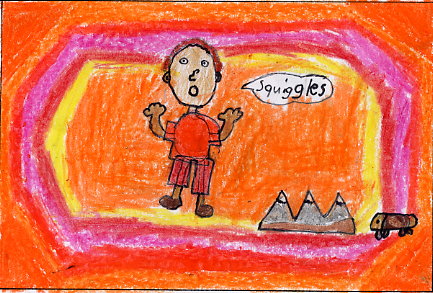 This book is about a boy named Wilson who hates multiplcation. He is trying to finish his times tables from 0 to 12 by Friday, March 16. There is class pet hamster named Squiggles who goes missing. The class gives an award to whoever finds him. The award is an ice cream cone. Wilson has an annoying brother named Kipper. Read the book and find out if they find Squiggles and if Wilson finishes all of his multiplication tables in time.
I liked this book because it was interesting and funny. I really liked the part where Squiggles the hamster plays a maze game. My favorite character was Kipper because he kept bothering Wilson. The book made me think about two of my friends that fight a lot.
I recommend this book to first graders and up because it doesn't have hard words and it is not a difficult book to read. It is also a funny and interesting book.