Shark Life
Written by Peter Benchley
Reviewed by Parker T (age 9)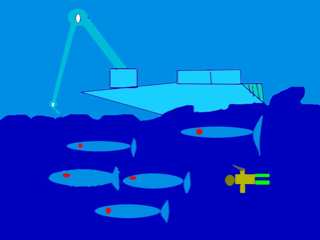 Shark Life is a scary book filled with suspense and horror. Shark Life is about Peter Benchley (the creator of Jaws) and his tales from the deep. To Peter, the sea is a friend and a foe.
My favorite part was when Peter chased down his son from a school of nine-foot barracudas that are after his son. I liked it because is has a lot of details, horror and thrills. This book isn't part of a series but if it was I would read all the books because it was so great. During the time I read this book I was at the edge of my my seat. It felt impossible to stop reading. It was super amazing.
I would recommend this book to anybody who has an interest in sea life or anyone who likes the movie Jaws.