Henry and the Paper Route
Written by Beverly Cleary
Reviewed by Kelvin C (age 8)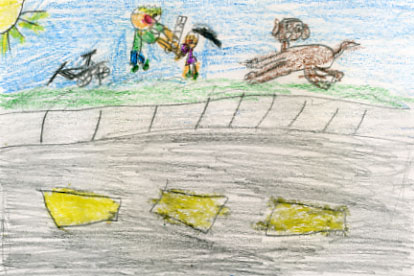 The book is about Henry who wants to do something new. He saw his friend, Scooter, doing his paper route. Henry got to do Scooter's route when he wasn't available. Henry decided to ask Mr. Capper, the route manager, to have his own route. Mr. Capper said "come back when you turn eleven". The next year he went back and asked again, but he didn't get it. It was give to Murph, the new kid. Murph quit and Henry got the route and that made him proud, happy and important.
My favorite part is when Henry has an argument with a little girl. I like this part because the little girl pretended to be a paper boy. My favorite character is Henry because I'm just like him. I always want to do something new. This story relates to my life because there is always something exciting to do in my family. This book has a couple of pictures. The pictures tell a little how it looks, but you have to read it to understand it.
I think others should read this story because it tells about having dreams and working hard to get them.