Baseball's Greatest Catchers
Written by Al Hirshberg
Reviewed by Ethan M. (age 8)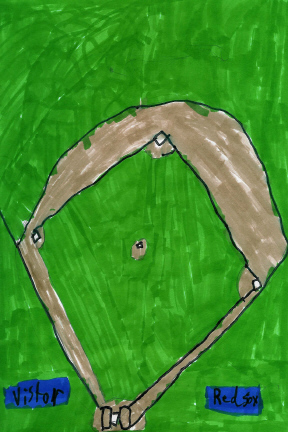 I read the book Baseball's Greatest Catchers. This book is about great catchers such as Bill Dickey, Yogi Berra, Roy Campanella, Micky Cochrane, Muddy Ruel, Ernie Lombardi, Birdie Tebbetts, and Elston Howard. This book has facts about each and every catcher. If you like baseball you'll like this book!
The characters I liked were Micky Cochrane, Gabby Hartnett and Bill Dicky. They were my favorite because they were some of the best catchers at that time.
When I read the book I felt sad for some of the catchers. I especially felt bad for Micky Owen when he was playing for the Dodgers. They were one strike away from winning the World Series against the Yankees when he let a ball get past him. Then the Yankees rallied and went on to win the World Series!
This book reminds me of my life because in Farm League Baseball I liked playing catcher. It also reminds me of watching games on TV with my dad.
I recommend this book to 2nd-4th graders. People who like baseball and baseball historians will like this book.