Pinky and Rex Go to Camp
Written by James Howe
Illustrated by Melissa Sweet
Reviewed by Tyler B. (age 8)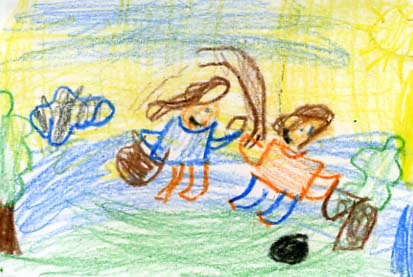 This book is about characters Pinky, Rex, Mom and Sister. It takes place in Pinky's home and at camp. In the beginning, they are getting ready for camp. Then, they had fun at camp doing lots of things. They learned how to shoot a bow and arrow. At the end, they had a great time and were glad that they went.
I enjoyed this book because I went to camp and I liked it, too. I liked the pictures in the book, too. The author made them very colorful. It was cool how the children in the book did things just like my friends and I do.
I would recommend this book to my friends who like camp or who want to go to camp. If you want to learn more about camp, then this is a good book to read.