The Mystery of the Missing Red Mitten
Written by Steven Kellogg
Illustrated by Steven Kellogg
Reviewed by Shye and Ian (age 6)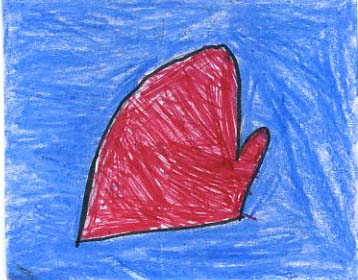 This story is about a girl named Annie. Annie loses her mitten. That makes five lost mittens in one winter! She checks everywhere but she can't find it. Do you think she will find it?
My favorite part is when she thinks a mouse took her mitten. That part was really funny but the mouse did not take it. The character I like best is Annie's dog, because he is very playful. This story reminds me of when I lost my game. I thought I would never see it again. I was upset, but we found my game after a long time. I really liked the illustrations because they look very real.
I recommend this book to anyone who loses things. If you like snow, you will like this book. I think my class would like this book, and even older kids like second and third graders will like this book. It is easy to read and the illustrations are interesting to look at.