Little Star
Written by Sarah Wilson
Reviewed by Jonathan & Nia (age 7)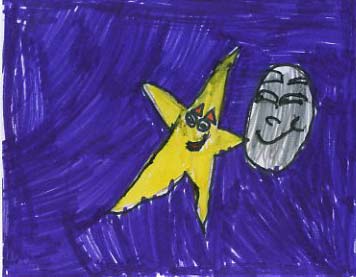 This book is about Dora the Explorer and Boots. A comet knocks Little Star out of the sky. Dora has to get the star back up by the moon so that everyone can make their wishes on the star. They have to follow the map. Will they be able to get Little Star back up where she belongs?
I like this story because it is about Dora and she always has adventures. I like to have adventures, too! I like the illustrations in the book because they are very bright and colorful. Little Star is very cute. My favorite part of the story is when they finally get to where they can put Little Star back up in the sky, they are in the right place but how will they get her back up by the moon?
I recommend this book to first graders because I think first graders like Dora and this book is short enough to read pretty quickly. I think my class would like this book because we like to hear adventure stories and we like to try to solve problems.