Arthur's New Puppy
Written by Marc Brown
Illustrated by Marc Brown
Reviewed by A.C. (age 7)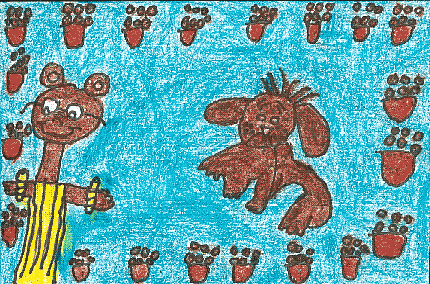 This book is about a puppy that does some silly stuff like being scared of his own leash. He also likes to run all over the house. Arthur's mother and father don't like Arthur's puppy. Will Arthur train him, or will he get a new puppy?
I like when D.W. said that Arthur's puppy is naughty, because it makes me laugh out loud. The story reminds me of when I was naughty like Arthur's little puppy. I told on my sister. I had to go inside my room for a very long time, just like Arthur's puppy did. The illustrations look exciting, because there are bright colors in the story. The pictures add more details to the words. The illustrator used water colors for the story. I know what the characters are thinking by looking at their faces.
I recommend this book to first and second graders, if they like the other Arthur books by Marc Brown. Arthur is always a happy character. Arthur stories are very funny.