The Action Files
Written by Mark-Wayne Harris
Illustrated by Gino DeCicco
Reviewed by R.O. (age 8)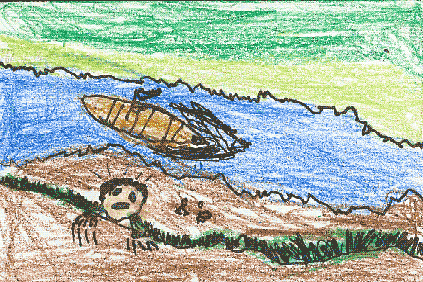 This book has a lot of action, and it has one villain. A camera in this book takes pictures of the future, and the villain wants to destroy it. Read this book and you will know the villain's name. You will also be surprised by the ending.
My favorite part of the story is when Darryl got the camera and took a picture of the villain, because the camera is magical. I would like to be like Darryl, because he has the power of the camera. The pictures are colorful and full of dialogue.
I recommend this book to first and second graders, because it is an action comic book. I liked the book, because I like action books.