No, David!
Written by David Shannon
Illustrated by David Shannon
Reviewed by Leah D. (age 8)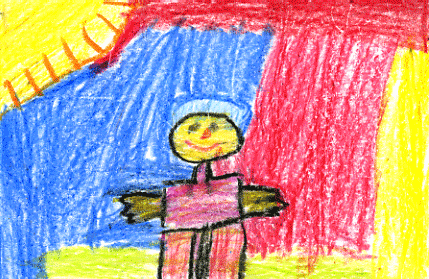 David always gets in trouble. He does bad stuff. David gets food when he is not supposed to. He drags dirt on the carpet. When David takes a bath he splashes water out of the tub. His mom says she is sorry after she gets mad, but David needs to be nicer.
My favorite part of the story is when he ran outside naked because it was very funny. David is my favorite character because he gets into trouble. This story relates to my life because it's like my brother's life.
I think others should read this story because it is a wonderful story an it makes me laugh.