20000 Leagues Under the Sea
Written by Jules Verne
Illustrated by Jules Verne
Reviewed by D'amontre J. (age 12)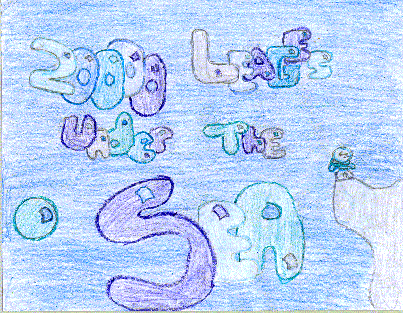 Hello all my seaworthy sailors! This book is about a small group of sailors abandoned on an island or is it? This so called island is hard, cold, and has voices coming out of it. Only God knows the island's secrets. Surprisingly, this book has a very good moral. The moral of this story is like a recipe, a dash of time, a cup of hard work, and three tbsp. of determination. Mix that and you have a great slice of pie. Yes sir ?E? Bob! Well the moral of is the recipe?s ingredients.
This book is great because of its action packed adventures. It will hit you in your face, make you spin backward, and put you in a figure four leg lock until your kneecaps pop! My favorite part was when Captain Nemo saved an Indian from a shark because it showed how brave Captain Nemo was. I really liked the story because it is written with suspense spread throughout the book. My favorite character was Captain Aronnax because he is very resourceful. He is also smart and I find that interesting.
I rate this book an A+ because it has a lot of action. I recommend this book to people who like action. Most sixth grade boys would enjoy reading this book.