MossFlower
Written by Brian Jaques
Illustrated by Gary Chalk
Reviewed by Chase C (age 12)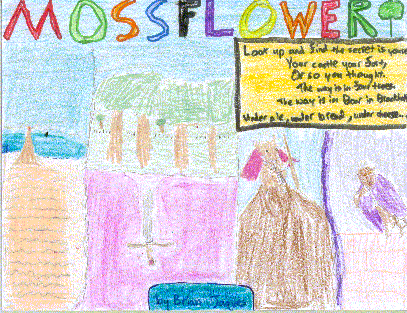 Tsarmina, an evil wildcat, claims that she owns all of Mossflower. She takes the woodlanders that live in Mossflower as slaves. The woodlanders have come up with a plan. They have sent Martin the Warrior and his friends to find the fire mountain where a great warrior lives. Read the book and find out what happens. Does the woodlanders plan work? Will Martin come back in time, or will Tsarmina defeat the woodlanders?
In this book you learn the importance of freedom. I liked the book because it had a lot of suspense and I didn?t know what was going to happen next, and it had a lot of adventure. It also had a lot of battles and fights. My favorite part was when Martin, Boar, and some other warriors fought against the sea rats. Even though Boar didn?t survive, he killed a ton of sea rats including their captain Ripfang, who was the worst of them all. Boar knew that he was going to die, and that Martin and his friends would escape. That was my favorite part. There were many characters in the story that I liked, but the best one was Martin the Warrior. He fought like ten mice put together, with his sword that was made out of a star that Boar made for him. He would almost get killed but then jump out of the way and keep on going. Martin was my favorite character. This book is part of a thrilling series called the Redwall series. These books are alike because the good guys always come out on top in the end. Also, they always have warriors in the book. The only thing I think is different is the characters. Some of then come out of nowhere and some are them are there from the start.
I recommend this book to anyone who likes books that have suspense, adventure, and someone who likes to read a lot. Some of these books are over 300 pages. A lot of things in this book might interest you, like how they come up with amazing plans off the top of their heads. Once again I recommend this book to those students who love to read. Students in grades 4-7 would probably be the most interested in this book.