The Lord of the Rings: The Two Towers
Written by J.R.R. Tolkien
Reviewed by Leisha T. (age 12)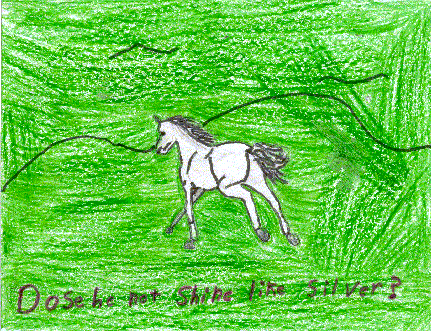 This book is about a disbanded fellowship bracing hopelessly against evil. Two hobbits travel into the foulest parts of Middle Earth on a quest to destroy the center of all evil, the one ring. The two other hobbits find themselves captured by a band of Uruk-hai, traveling with Ents to fight Souromon, and joining in war. The other companions fight hopelessly in war as they try to save Middle Earth from evil. This book teaches you many things; it has the importance of friendship, the value of a life, and the impact something or someone can make despite their size. Mostly friendship is what you learn. In the middle of the war they survived by their friendship with the ones who potentially saves them. War can teach you many things.
I loved what happened in the chapter the choices of Master Samwise. It showed that Sam would do anything for Frodo. Friendship and love is what won my heart in this part of the story. It is also a fierce battle between man and beast. Friendship and love are the only things he has for strength. Sam thinks his master must be dead. Life or death? This book is special because it studies people, and the characters are developed very deeply. It makes you feel things you never felt. Every time I turned a page a tear fell down my cheek. There is so much bad in Middle Earth it seems like their lives can never be any better. But the characters never give up because they still have hope. It really is special in that way! Other books by Tolkine are the same way. They all tell what led to this. They all let you understand the other books better. All of his books are a consecutive history of the world he created. They let you see this world and its people. It really seems like history. As I read it I saw not words on a page but people with lives, hopes, and fears. I felt afraid during the gloomy parts. I felt gleeful as Merry and Pippin stood on a field of victory. It lets you see and feel as if you are in this world. It is amazing to feel as if you are part of that war.
Your eyes get glued to the pages once you start reading it. You really should read it!! You can't possibly have a library without this book. It is a book that anyone and every one will love! But if you need things in chronological order DON`T TUCH THIS BOOK!! But every one else should read it. It is character study, fantasy, war epic and it feels real. If you like any of this kinds of books this is perfect for you! This is all because the way Tolkine writes; like on page 368 he said: "It may indeed have been daytime now, as Gollum said, but the hobbits could see little difference, unless, perhaps, the heavy sky above was less utterly black, more lick a great roof of smoke; while instead of the darkness of deep night, witch lingered still in cracks and wholes, a gray stony shadow surrounded the world about them." He was an amazing writer. No other writer can surpass it. So my advice is - read it!!!