Shiloh Season
Written by Phyllis Reynolds Naylor
Illustrated by Phyllis Reynolds Naylor
Reviewed by Kayla M. (age 11)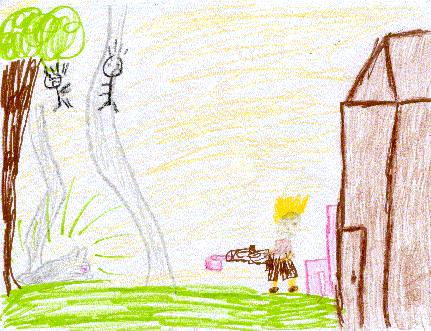 This book is about a boy named Marty. Marty rescues this dog that was being beaten by his owner named Judd. Judd is starting to drink, and he is shooting animals out of season. Marty thinks that he will end up shooting his dog and so he decides to make friends with Judd but Marty's dad wouldn't let him invite Judd. Eventually, Marty and his friend start spying on Judd so they can prove he is mistreating his other dogs. They do catch him doing something wrong, but you will have to read the book to find out what happens next.
The author is trying to tell us to not mistreat animals because we could really hurt them. My favorite part in this book is when Marty and his friend go spying on Judd and see him shooting a rabbit out of season. Marty yells ?stop?, but Judd was too drunk and couldn'tfind Marty and his friend when he went looking for them. There were two characters that I found were really interesting. One was Judd because Judd likes to kill animals that come on his property and watch them die. I thought that was kind of nasty. The other character is Marty. I thought he was very brave. Marty kind of reminded me of myself because he really cared about his dog, and I really care about my dog. He is always worried about his dog and I am always worried about mine. I thought that the book was really exciting because of three characters: Judd, Marty, and Shiloh. I like Judd because he always gets the action going, and I like Marty because he is always watching over his dog.
I think that this book might interest animal loving people because this book shows how much this boy loves his dog. I recommend that children in fifth and sixth grades would really enjoy reading this book the most because it is perfect reading for their age.