What A Wonderful World
Written by David Weiss & Bob Thiele
Illustrated by Ashley Bryan
Reviewed by Jairro F. (age 9)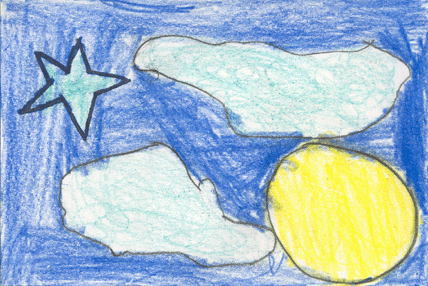 There was a man called Satchmo and he played trumpet. He was the greatest man of singing and music. In this book the children make a puppet show. They made animals and children, flowers, a sun, a moon, a tree, stars, skies, clouds, a bird, and a rainbow. They did this because they wanted to show the people a puppet show about what a wonderful world this is.
My favorite part was when Satchmo was playing the trumpet. I like the pictures because they look colorful. This book reminds me of sometimes when I make puppets at home and in school.
People should read this book because its about happy children and music.