Goosebumps Night of the Living Dummy
Written by R. L. Stine
Reviewed by Sean R. (age 10)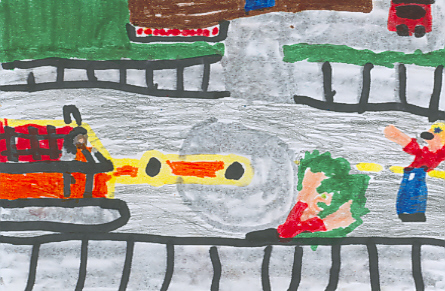 This story is about Linda, a girl who doesn't like a puppet who comes to life. No one believes her about the puppet. Linda is on a mission to figure out what the puppet is going to do next. When the puppet finds out she knows about him, he hunts her down and they have a terrible fight. When the puppet and Linda are fighting her sister sees them and runs outside to her aide. What do you think happens to Linda, her sister, and the puppet? To find out and read this book!
I liked the book because it had great vocabulary, for example "They stumbled down the steps." My favorite part was when the puppet and Linda were having a treacherous fight. As they rolled down the steps during that scene I couldn't put the book down. I wanted to know what happened next. I felt as if I was under the book's spell. This book is #3 in the Goosebumps series. So if you have read the first and second Goosebumps books I think you would enjoy this one.
I recommend this book to kids that like scary mystery stories with fabulous writing and great descriptions, "But the puppet thrashed the room!" If this type of genre interests you, check out this book at your local library!