When Mack Came Back
Written by Brad Strickland
Illustrated by Brad Strickland
Reviewed by Emily P. (age 12)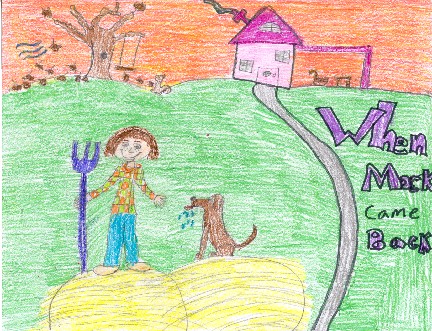 In the book, When Mack Came Back, Maury is an eight-year old boy who has an older brother Ben in World War II and the year was 1943. Maury father is an angry but sad man because of Ben. But when Maury thinks that all happiness is lost he finds a friend, a dog. And he?ll name it Mack, because that?s what his old dog was named. But you?ll have to find out more about Mack and Maury by reading this book.
I think this story is unique and interesting because of the point in time. The best part of the story is when he finds the dog and names him Mack. The best and funniest characters are Mack and Maury because they are two friends and it is fun to read about them. This story reminds me of my dad because well not the time point but what happens in the story and how Maury does things.
I would recommend this book for ages 8 and up. This book is for a person who likes interesting and happy books. This book might interest you if you want a good laugh or just to relax.