Saving Shiloh
Written by Phyllis Reynolds Naylor
Illustrated by Nina Barnett
Reviewed by Dallas W. (age 12)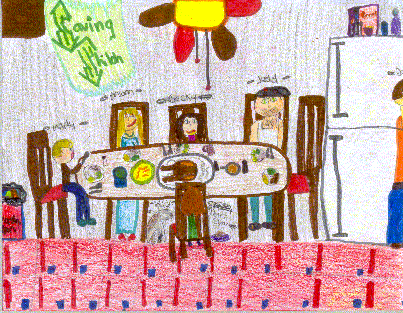 Wow this book is great! I read all of the Shiloh books and this one was the best! More action, more worries, and more trouble appear in this book. Now Marty has Shiloh and he thinks Judd Travers and him are even enough to call a truce. David (Marty's best friend) suspects Judd Travers murdered a guy in town. Will it destroy the friendship with Judd that he never had?
My favorite part was when Judd jumped into the almost frozen, icy cold, speed flowing river to rescue Shiloh. This made Judd a hero since such a big crowd gathered around. Judd also changed in some ways. He used to abuse the privilege of drinking which caused him to drink and drive, and get in a horrible accident. I believed he changed when he quit drinking and abusing his dogs. My favorite character was Marty because he was such a dependable young man who really wanted what was best for Shiloh. This book made me feel good when I was reading it. After you read it you will realize that your life isn't that bad when it compares to some of the characters in the story. Marty has to be brave and stick up for himself, Shiloh and David.
I recommend that you read Shiloh first because it is the first book in the series. Readers of any age would enjoy reading this book because I think it is a realistic fiction that most of us can relate to. Both girls and boys would enjoy reading this book.